In 1985, the Greater Cleveland Peace Officers Memorial Society was formed out of the need to honor police officers that have died in the line of duty and to celebrate the law enforcement profession. Following the lead of President John F. Kennedy who declared May 15th as "Peace Officers Memorial Day" and the week of May 15th as National Police Week, the Greater Cleveland Peace Officers Memorial Society began organizing events in Cleveland to be held annually, during that week.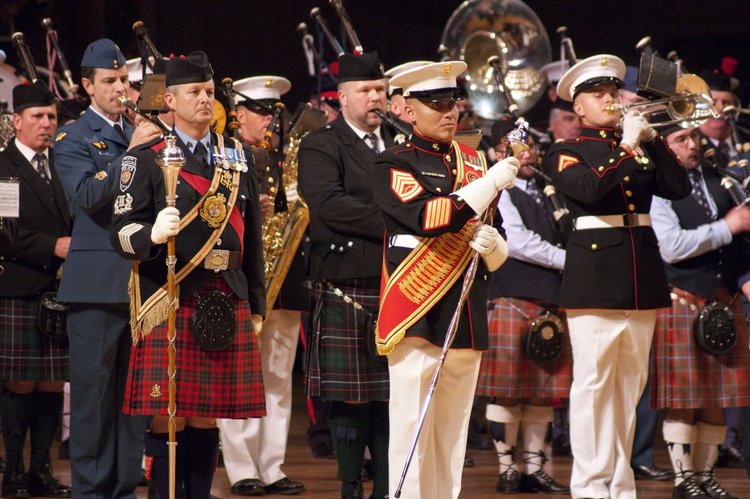 An informal dinner at the Cleveland Police Patrolmen's Association (CPPA) hall to thank our out of town guests for their support. Guests at this first gathering included members of the Chicago Police Emerald Society Pipe Band who provided entertainment, the Memorial Society board, members of the CPPA board, the Retired Irish Police and special guests. 
The following year, the dinner was open to the public. The pipe band from Chicago was joined by the pipe band from the NYPD and the CPPA hall had been more crowded…the Tattoo was born!
A few years saw the event grow and grow and quickly outgrew the CPPA hall. The Tattoo venue's included CPPA hall, Fat Glen's at Cleveland State University, the Engineering Society Building at East 30th & Chester, CSU's Woodling Gym and the Nautica Stage. Following a severe thunderstorm that flooded the stage at Nautica, the Tattoo was moved to Gray's Armory.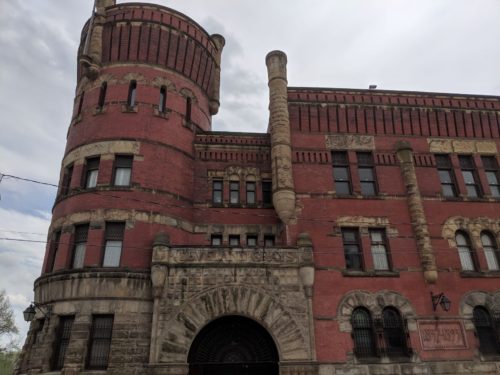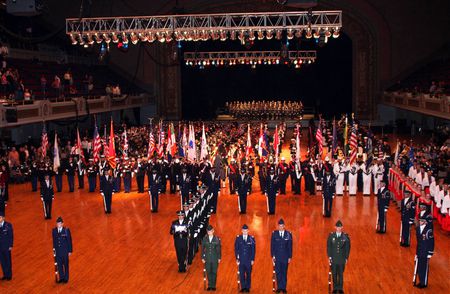 When the Tattoo moved to Public Hall, members of the board built a large castle that the bands used to enter and exit the performance floor and even experimented with an indoor fireworks display. For some time, the Tattoo was moved to Playhouse Square, but finally returned to its greatest performance space, Public Hall. In 2010, a new name was given – The International Police Tattoo. In 2014 the name was again changed to The Cleveland International Tattoo.